Today is going to be the last day of seeing the sun for a few days. It's going to start raining tomorrow morning, and won't let up until Tuesday.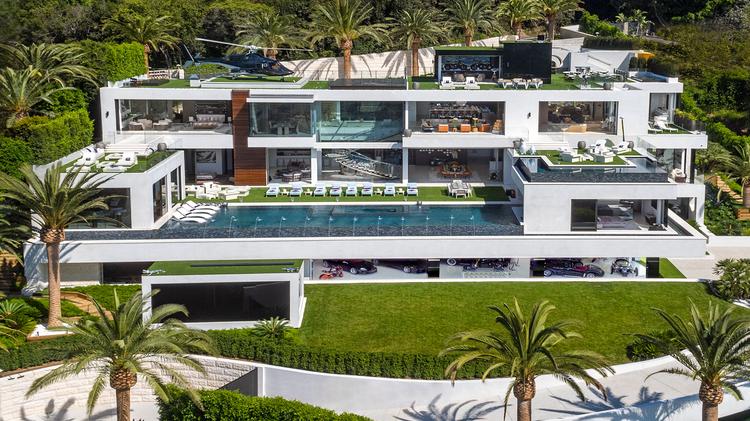 COURTESY OF BAM LUXURY DEVELOPMENT
But for now, temperatures will be in the high 40s with plenty of sun.
Here are eight things to know to get your day started.
It remains to be seen how much it will cost the city to implement changes to the police department outlined in a consent decree with the U.S. Department of Justice. However, one philanthropy group has already pledged to help: the Ford Foundation. The New York-based foundation has told Mayor Catherine Pugh they would contribute at least $1 million to help pay for technology upgrades to the department's equipment. Baltimore Sun
President Barack Obama gave his final press conference Wednesday, using the time to defend his decision to commute the sentence of Chelsea Manning, a former soldier who leaked military documents to the website WikiLeaks. Obama also declined to comment on democratic lawmakers who are choosing to skip tomorrow's inauguration. NBC News
Former President George H.W. Bush, and his wife, Barbara Bush, have been hospitalized. George was admitted after he experienced shortness of breath. CNN
In terms of our incoming president, Baltimore will have at least one local politician represented at President-elect Donald Trump's inauguration Friday: Mayor Catherine Pugh. Pugh is planning to attend the event, along with mayors from other major cities across the country. She will also attend one of the inaugural balls. WBAL Radio
Trump's pick to run the Environmental Agency, Oklahoma Attorney General Scott Pruitt, pledged during his Congressional hearing yesterday that he would continue efforts to clean up the Chesapeake Bay. When pressed by Sen. Ben Cardin, Pruitt said he supports states coming together to address a common problem — as six have done near the Bay. Baltimore Sun
What's being dubbed as "The Most Expensive Home in America" is now on the market. Luxury real estate developer Bruce Makowsky is selling a mansion in Bel Air, Calif. for $250 million. The house comes with 150 pieces of original artwork, $30 million worth of classic cars and a deactivated helicopter with a non-working helipad. Bloomberg
Adnan Syed, a convicted killer who was the subject of the podcast "Serial," will have his appeals more forward. The 35-year-old is serving a life sentence, after being convicted in 2000 of killing his former girlfriend, Hae Min Lee. The case is being heard in the Maryland Court of Special Appeals. Fox 45
Rockville-based ZeniMax's lawsuit against Facebook-owned Oculus is continuing on. ZeniMax claims that founders of Oculus used technology originally developed by ZeniMax to make the Oculus Rift, a virtual reality helmet. If ZeniMax is successful, it could deal a gut punch to the entire virtual reality industry. ZeniMax could seek an injunction against Oculus and even the Samsung Gear VR headset to prevent the companies from selling their products. The case also carries a potential $2 billion payout. Polygon